Saks Fifth Avenue Off 5th in Farmington Hills to open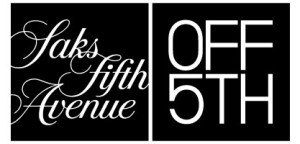 Big fashion news for Farmington Hills!
Saks Fifth Avenue Off 5th — the upscale retailer's clearance center and discount store — is scheduled to open at 9:30 a.m. on Feb. 4 at Hunter's Square on Orchard Lake Road and Fourteen Mile.
The store, which is a little over 34,000-square feet and advertises discounts up to 70% off, will carry clothing, shoes and accessories for men women and kids.
It becomes the second Off 5th store in metro Detroit — the other is at Great Lakes Crossing in Auburn Hills — and arrives on the scene at a time when major retailers are working to attract bargain shoppers the way T. J. Maxx or Nordstrom Rack does.