Stone North America has been selected as Exclusive Tenant Representative for the following Chicago Roll outs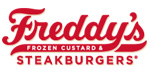 Freddy's Frozen Custard & Steak Burgers is a fast-casual restaurant chain based in Wichita, KS. The company opened its doors in 2002, franchised in 2004, and now operates more than 150 locations nationwide. The company offers steak burgers that are cooked while you wait. The frozen custard is served Oreo style. The Chicago MSA represents a corporate roll out with units of 3,000 square feet in regional, freestanding locations with the combination of high traffic and high daytime population.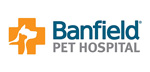 Banfield Pet Hospital is a privately owned company based in Portland, Oregon, that operates veterinary clinics. Part of the Mars Incorporated family of companies, Banfield owns clinics in the United States, Mexico, and the United Kingdom. Founded in 1955, the company operates many of its 800+ units inside Petsmart stores. Banfield is the largest privately owned veterinary practice in the United States. The Chicago roll out will target "in-line" and Outlot spaces between 3,500-4,500 square feet at higher volume grocery anchored strips.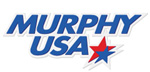 Murphy Oil Corporation is an international oil and gas company that conducts business through various operating subsidiaries. Murphy Oil produces oil and gas in the United States, Canada, and Malaysia and conducts exploration activities worldwide. Murphy USA is an American corporation operating a chain of retail gas stations. The real estate profile includes regional sites of approximately 1 acre at signalized hard corners.